Här finns några förslag på böcker som kan vara intressant att läsa. De flesta går att köpa via Adlibris eller Amazon.
Har du boktips? Hör gärna av dig via email: obodisverige@gmail.com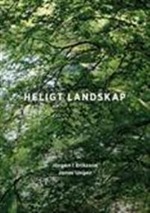 Heligt landskap : platser för kraft och kunskap
av Jörgen I. Eriksson, Jonas Unger

Alla platser är heliga men en del platser är mer heliga än andra. Det är en av grundsatserna i en traditionell livssyn. Hela Moder Jord vibrerar av helighet men på en del platser stegras denna helighet på ett påtagligt sätt. Sådana heliga platser fungerar som portar till den icke-ordinära verkligheten, Drömtiden. Heliga platser, som också brukar gå under benämningar som kraftplatser, kultplatser och offerplatser, står i relation till varandra och hänger samman på ett mycket komplext och inte rätlinjigt sätt. De fungerar som en sorts kartor över de kosmiska energiernas dans i landskapet och på sådana platser kan vi ta del av urgamla berättelser om det som hände i tidernas begynnelse, "arla i urtid".Landskapet är en totalitet av liv och medvetande i en pågående dynamisk ömsesidighet och heliga platser har en viktig roll att fylla, inte bara i det landskap där vi hittar dem utan också i större kosmiska sammanhang. Allmänt kan sägas att den energi, det medvetande, de minnen och berättelser som finns på heliga platser har en balanserande uppgift att fylla i det stora kosmiska skeendet. Den balanserande kraft som utgår från heliga platser har betydelse för välbefinnandet för hela landskapet och alla dess invånare, synliga såväl som osynliga. Men dess betydelse sträcker sig längre än så; heliga platser har viktiga funktioner för väder och vind, ja för hela klimat- och energisystem och dessa funktioner sträcker sig också in i Drömtiden och ut i det stora kosmiska kretsloppet. Vi ser det som en av våra viktigaste uppgifter i dagens värld att både hålla heliga platser aktiva och att skydda dem från övergrepp, exploatering och utplåning. Dessa platser behövs för Det kosmiska kretsloppets dynamiska harmoni och balans.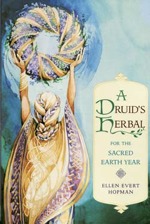 A Druid's Herbal for the Sacred Earth Year - Ellen Evert Hopman

This book shows the reader how to use herbs when celebrating Druid festivals and rites of passage. Also included are chapters on how to prepare herbal tinctures, salves and poultices; herbs used by the Druids; herbal alchemy and the planets; and the relationships between herbs and sacred places.
The Druidcraft Tarot
by Philip Carr-Gomm (Author), Stephanie Carr-Gomm (Author), Will Worthington (Illustrator)

At a time when we seek a closer connection with the natural world, this beautiful deck invites us to celebrate the earth and the rhythm of her seasons. Combining the two great streams of Western Pagan tradition--Wicca and Druidry--Philip and Stephanie Carr-Gomm, together with artist Will Worthington, have created a tarot of extraordinary depth and relevance that can help guide and illuminate your life. The Druidcraft Tarot's powerful images have emerged from a vast store of teachings and story-telling rooted in our ancient past. Use them as gateways to your inner spiritual world, and deepen your knowledge of yourself and of the earth. Let the natural wisdom of Druidcraft bring you insight and inspiration for the life issues that you face today.